My Account Explained
My Account is the easiest way to monitor and manage all your activity with RCI. Register for an account at rci.com and when you login you'll see 'Go to My Account'. Click on here.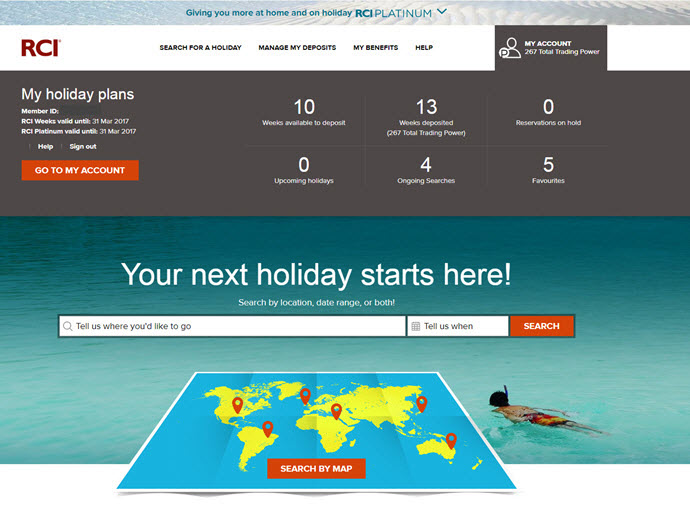 In My Account you can:
• Edit your personal details, such as your home address, email address or change your password
• Renew your RCI Membership
• Upgrade to Platinum membership
• View your Balances
• Manage your Deposits
• View your Trading Power Statement
• See your saved favourites and manage them
• Set up Direct Debit if you haven't already done so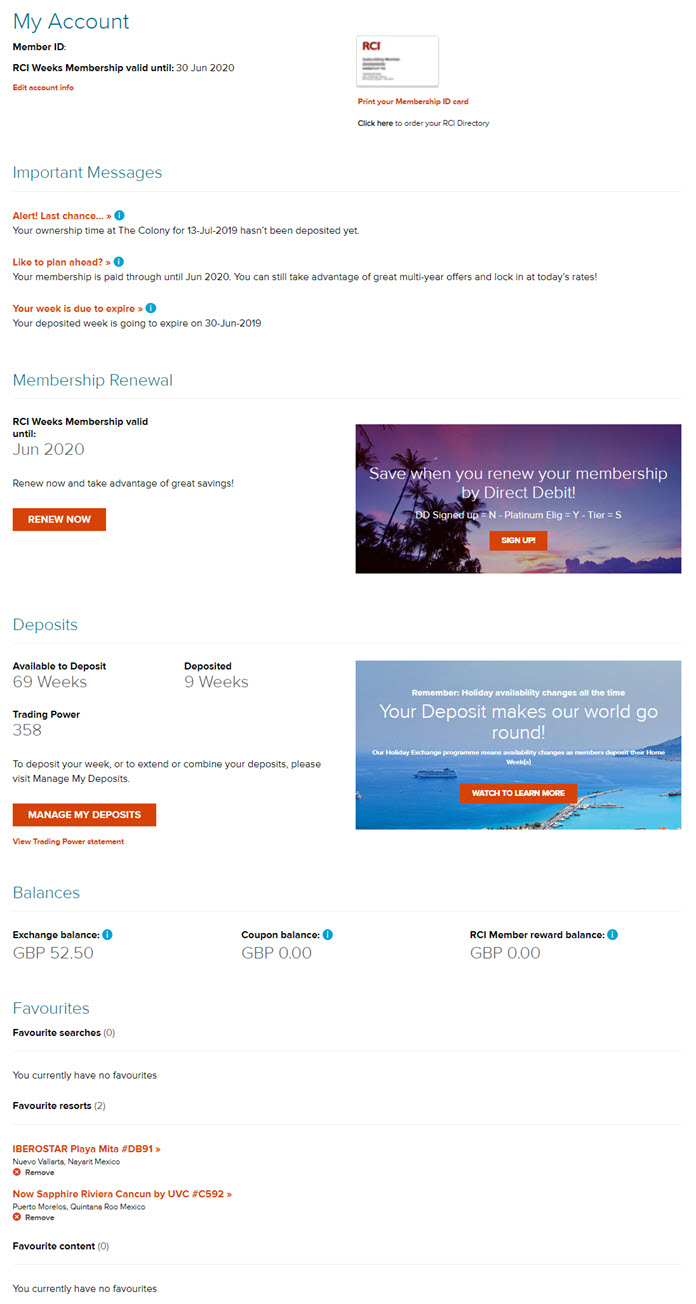 Need Help?
Chat with our Holiday Guides online