Italy
---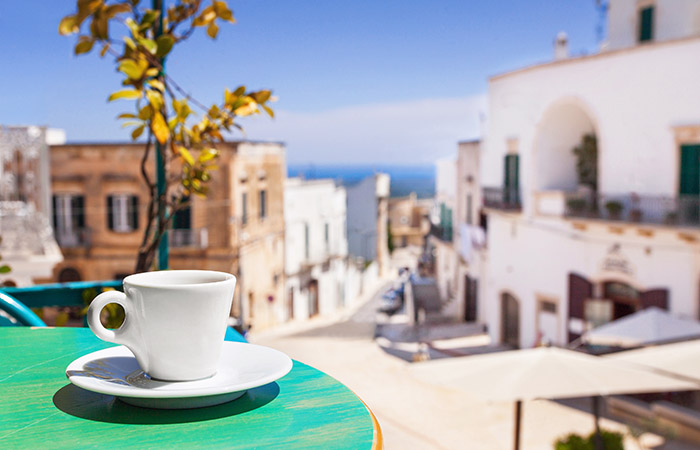 A land of fine art, culture, fashion and history – you'll find Italy the epitome of La Dolce Vita.

From the incredible historical powerhouse of Rome, to the international fashion centre of Milan, the romantic city of Venice to divine Florence, Italy has some of the world's most celebrated destinations. But it's not just the cities that will draw you to this fascinating country. Its countryside – green pastures dotted with pin like cypress trees and golden fields bathed by a background of bright blue skies – have inspired artists and photographers alike.

Italy's south generally enjoys its best weather, but temperatures can top 320C in July and August, while May, June, September and October offer slightly cooler weather.

If Italy is shaped like a boot, pretty Puglia is its chic six inch heel and boasts some of the country's best beaches, along both the Adriatic and Ionian Seas. Here you can bask on some of Italy's loveliest coastlines, including the dramatic Promontorio del Gargano with its white town topping alabaster cliffs, and the fine sand beaches of the Penisola Salentina.

Food lovers will devour Puglia, which is known as the garden of Italy because it produces more olive oil than the rest of the country put together, and around 75% of its fruit and vegetables. Added to that, its lengthy coast means its restaurants serve up fabulous fresh seafood. Puglia is also a popular wine region with famed Salento, San Severo and Negroamaro just a few of the varieties produced there.

Lecce is renowned for its fine restaurants and as a centre for an architectural ornamentation known as Leccese Baroque, and many of the town's buildings are blessed with these intricate details.

Each region of Italy has its own distinct landscape, culture and identity following centuries during which they were all individually ruled states.

Northern Italy is home to the stunning mountains of the Alps and Dolomites, which draw sports enthusiasts and outdoor lovers all year round. In winter skiers and snowboarders flock to a range of world class ski resorts such as Val Gardena, Livigno, Courmayeur and the Sella Ronda, while in summer the stunning natural beauty and clean, fresh air makes it a haven for hikers, mountain bikers and climbers, while many of the alpine lakes attract swimmers, sailors and even surfers.

Heading south, but still north of Rome, Tuscany is blessed with some of the most evocative landscapes in the country. The region's centrepiece is Florence, famed for its Renaissance art and architecture, and ranks as one of the most beautiful cities in the world.

Then there's Pisa, with its famous leaning tower, one of the best known sights in Italy. And lesser known but truly captivating towns like Cortona with narrow medieval streets and enchanting churches.

But it's Tuscany's countryside that has inspired artists. Picture bountiful vineyards, ripening olive groves and delectable fields of sunflowers tumbling across rolling hills and you'll understand why.

Neighbouring Umbria may be landlocked, but what a wonderful place to be locked into. Alongside lovely countryside, where agro tourism resorts nurture olive oil and wine, it also has quaint historic towns and cities such as Perugia, Spoleto, Assisi and Orvieto – also famed for its local wine.

The Amalfi Coast has some of Italy's most treasured shoreline. It's where buildings huddle on the cliffs of the towns of Amalfi and Positano forming stunning panoramas.