Switzerland
---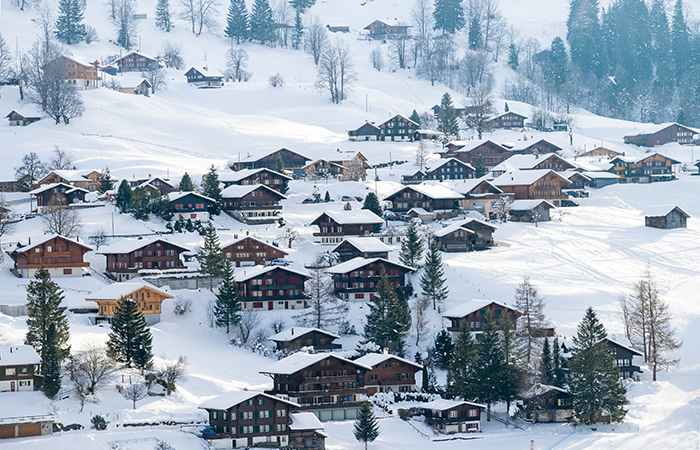 When mountain peaks rise to touch the clouds and verdant valleys caress the contours of an endless vista you'll find yourself in Switzerland. It's a country that unfurls a welcome year round with views that are without equal.
A land at the heart of Europe, Switzerland is influenced by the five countries that share her borders and moulded by the glacial rivers, mountainous terrain and alpine flowers that make up much of her extraordinary landscape.
Switzerland's natural beauty is not limited to the Alps and its deep valleys however. Its lakes filled with the icy water from the snow that decorates its peaks encapsulate the wonder of the country.
Outdoor enthusiasts will love hiking in the hills in summer and skiing the snow laden slopes throughout winter. Here you'll find some of the world's best skiing, snowboarding, tobogganing, skating and ski gliding.
Switzerland's towns and cities too are visual feasts and it's worth visiting Lucerne, a lovely small city across the lake from Altdorf, where according to legend William Tell shot an apple off his son's head. Its sights and attractions are many and include Chapel Bridge, its 16th century water tower, and Jesuit Church, enhanced by a lovely lakeside location.
Mürren is a beautiful car free mountainside village with spectacular views across to the Eiger mountain. From here you can take the cable car to the summit of the Schilthorn Piz Gloria and dine at the world's first revolving restaurant. Piz Gloria was a location in the James Bond film On Her Majesty's Secret Service.
The salt deposits at Bex have been churning out their 'white gold' since the 15th century and are still mined today. The mines are open to visitors to explore and there's a museum showing the history of salt mining, which began in 1684.
Rail journeys in Switzerland are events in themselves. Whether you use the trains for simply getting around or are taking in a scenic tour, the Swiss landscape spotted with cool lakes and lush alpine foliage heartily grazed by goats and cows will forever be etched into your memory.
A train ride is a great way to pass the time in Switzerland, and the watch-making capital of the world is the ideal place to check out the fabulous time pieces in jewellers' windows.
Insider tips:
Unearth Switzerland's geology and witness the formation of mountains and plate tectonics at Piz Sardona, in national park GeoPark Sarganserland-Walensee-Glarnerland.
Follow in the footsteps of author Mary Shelley and Lord Byron by visiting the 11th century castle Chateau de Chillon on the shores of Lake Geneva.