Make your timeshare work harder – while you relax more!
With over 4,000 resorts affiliated to us worldwide, friends of our existing members may already own timeshare at an eligible resort but are currently missing out on the benefits RCI membership can bring.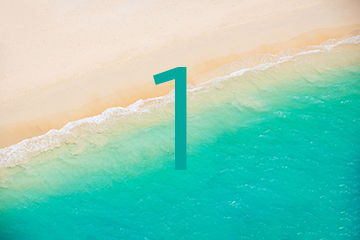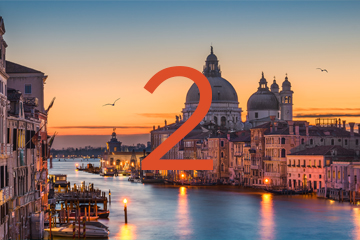 Step 2
Friends: Complete our online membership form. Please use this link to ensure you both receive our offer:
JOIN NOW >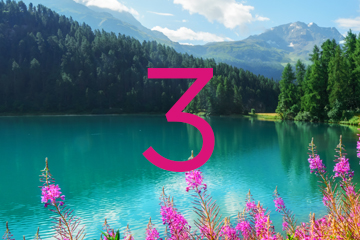 Step 3
We will confirm the new membership and be in touch! Until then, let us tempt you …
VIEW RESORTS >
*Terms and conditions: This offer is not available in conjunction with any other promotion, offer or discount. The offer is not open to Wyndham Destination employees or to Wyndham Destination suppliers and their employees and cannot be offered commercially and/or for payment of any kind. We reserve the right to amend, extend and/or withdraw this offer at any time, without prior notice. Referring member: To be eligible to receive an RCI credit worth £50*, the timeshare owner you refer must join and be accepted into the RCI Weeks Exchange Programme. The credit can only be used as payment for selected RCI products and services being: Exchange, Extra Holiday, Late Deal or Guest Certificate and cannot be refunded or converted to cash. RCI Travel services are excluded. By recommending the referred member you confirm that you have their permission to do so. There is no limit to the number of timeshare owners you can recommend. The referring member must remain an RCI member to receive their 'Recommend a Friend' credit and must not breach any of RCI's Terms. The credit will be awarded to the referring member only after the referred timeshare owner has paid their enrolment fee(s), has been accepted by RCI as a member of its RCI Weeks Exchange Programme and any relevant 'cooling off' period has elapsed. The credit will be valid for a period six months from enrolment. The offer will be invalidated if the referred timeshare owner, fails to comply with any requirement of RCI, cancels their RCI membership within any relevant cooling-off period, is rejected by RCI or has their RCI membership terminated for any other reason. New members: Applicants must properly complete the enrolment process on rci.com, be accepted by RCI and comply with RCI's terms to qualify for this offer. The new member application process can take up to eight weeks from receipt of completing the online enrolment form. Only one new member per household will be eligible for this new member offer and the new member cannot reside in same household as the referring member. New members must own a timeshare week(s) at an RCI affiliated resort. The new member must not have been an RCI member in the six months immediately prior to application. The offer will be invalidated if the new member cancels their RCI membership within any relevant cooling-off period, is rejected by RCI or if their RCI membership is terminated.