How do I recover my username?
If you can't remember your username, don't worry! It's easy to recover it. Just follow these steps:
Step 1:
Visit www.RCI.com.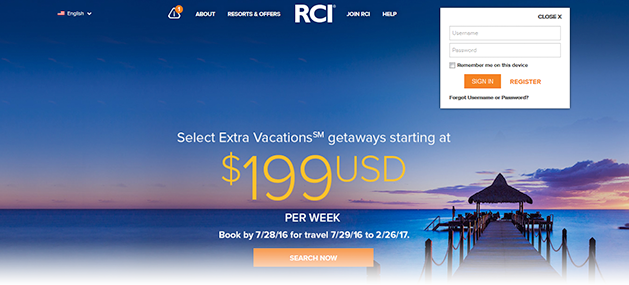 Step 2:
In the white sign-in box at the top right of the screen you'll see Forgot Username or Password? at the very bottom (under the orange SIGN IN button). Click on it to begin.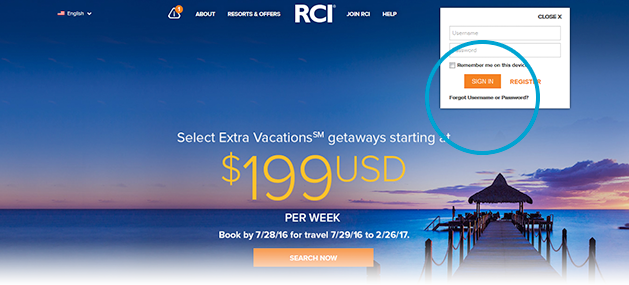 Step 3:
The RECOVER USERNAME option is on the left side of the page. Fill in the fields for RCI Member ID and your first name as it appears on your RCI Membership ID card and click CONTINUE.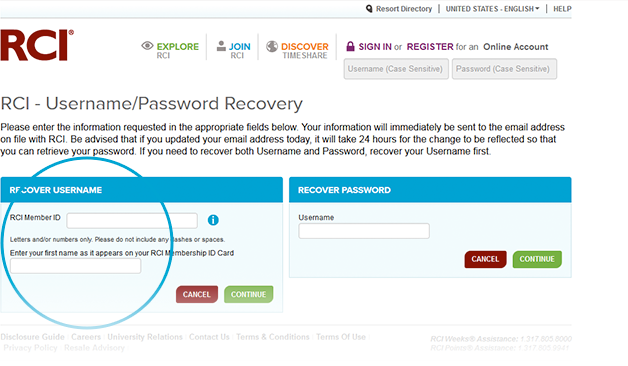 Step 4:
An email will be sent to your inbox with your username.