ARRIVAL
How did you get to the destination?
To get to Punta Cana I took a flight from Newark, New Jersey (EWR) to Punta Cana International Airport (PUJ), the leading airport for travel to the Dominican Republic with convenient direct flights arriving daily from around the world. Punta Cana airport is very easy to navigate and there are plenty of taxis available when you arrive, as well as shops to buy anything you may have forgotten at home. You can work with your resort and have them arrange for transportation, and the ride from the airport to the Club Melia properties was less than 15 minutes away.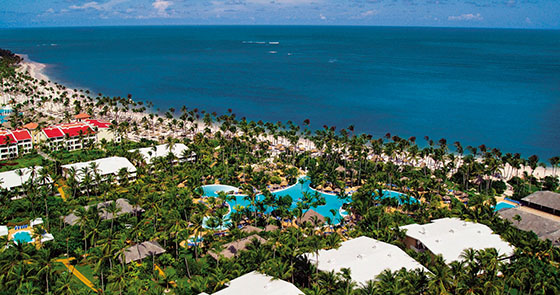 RESORT INFORMATION
What amenities are on the property?
During our trip we stayed at The Circle at Paradisus Palma Real which is resort ID
#DM83
. Upon arrival to the beautiful property we were greeted by our individual concierge/host who helped us to quickly check in, offered us a cold welcome drink and then explained to us a bit about her services during our stay. Each guest will receive a concierge who is available to you at all times to help make reservations for the spa or for dinners on property, they can help get items for your room while you are spending time at the beach, or to share with you activities happening during your stay that you may want to take advantage of.