MASSANUTTEN, VIRGINIA
Summertime in the heart of Shenandoah Valley
---

RCI® TRAVELER: JULIET
May 29, 2019 | Stayed at Woodstone at Massanutten (#5711)
---
Massanutten Resort is known for its year-round appeal depending on what your favorite season is. We had the opportunity to visit during the start of summer and experience the great outdoors! Find out what's new in the area and our top favorite things to do.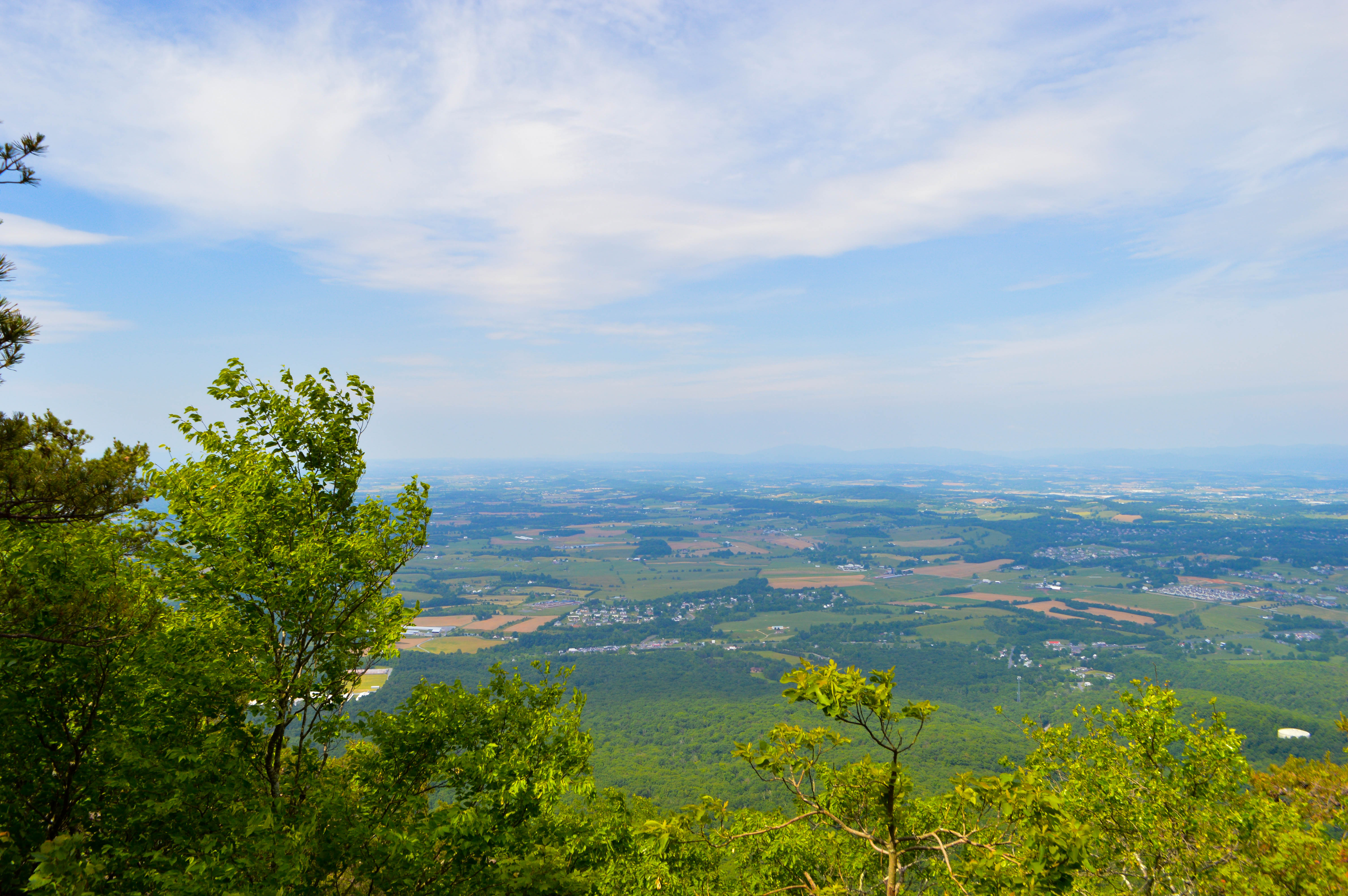 Day 1
After a smooth 6-hour drive, we arrived at Massanutten Resort and checked into Woodstone Meadows. Most schools were still in session, so the area was relatively quiet and we were able to beat the summer crowds. The resort is surrounded by the rolling hills of the golf course and our 3rd floor balcony had a beautiful view of the course and mountains! The suites are great for families since they're spacious and there are grilling areas located throughout along with a pool on site.
One of the things I love most about the Massanutten Resort area is having everything (from dining to entertainment) in such close proximity. For dinner, we made reservations at the Murder Mystery Dinner Theatre. I loved the entire experience, especially the impressive spread of food, buffet style: carving station, pasta, crab legs, and vegetarian options. We sat at assigned tables with other guests and had the chance to chat and learn more about the area, asking them what they recommended during our stay. It was a great way to start off the trip!
Day 2
At 8:30am, there was a knock on our door. It was our Store2Door breakfast delivery from the The Market at Massanutten Station! I wasn't sure what to expect with Store2Door, but the basket of breakfast ingredients was a really nice option vs. going out or grocery shopping. It took the stress away and we whipped up chocolate chip pancakes, bacon, and scrambled eggs in no time!
We fueled up and headed out to our first excursion of the trip – Ridge Rappel and Climbing! After a nice trip up to Massanutten Peak, our guides Dusty and Kellie showed us the ropes (literally) and we went over the basics before rappelling down the 30ft and 60ft cliffs. I was a little nervous at first but our instructors were so great and patient! It was a blast being able to look across the entire valley and take in the views. This activity is for kids aged 14 and up and those who don't have an overwhelming fear of heights. I really pushed myself out of my comfort zone for this, but it was worth it! It was easily my favorite experience of the entire trip!
After a fun-filled afternoon rappelling and climbing, I knew I'd probably start feeling a little sore. We visited the Spa at Massanutten and booked the Massanutten Signature Massages! The facility is lovely, and I felt fully relaxed and pampered during my time there.
For dinner, there are some great options right in the Massanutten Resort area. We went to Campfire Grill and feasted on delicious apps and creative cocktails. I loved the grilled salmon; fresh, perfectly seasoned, and the maple glaze was divine. I recommend saving room for dessert and ordering the skillet s'mores! It's also the perfect time to sit outside by the fire pits and enjoy the crisp summer air!
Day 3
After a refreshing night's sleep, we got ready to go to the WaterPark. The indoor/outdoor area is huge! We rented a private cabana outside and enjoyed the attentive service from the staff. The food and drinks from the Chill Grill were exactly what we needed after checking out all of the activities on-site, especially Diamond Jim's Arcade! You could easily lose track of time playing all the games available at Diamond Jim's.
Once we left the WaterPark, we changed into our hiking gear and drove to Shenandoah National Park. The resort is just 20 minutes from the Swift Run entrance. We hiked an easy trail to Blackrock Summit (1 mile out and back) and enjoyed breathtaking views of the surrounding mountains and rolling hills. We even met a thru-hiker who began his Appalachian Trail journey back in March.
Base Camp quickly became my favorite place to eat since our last visit to Massanutten Resort, so I was happy to return for dinner! I still find myself telling people about the pizza and craft cocktails there. One of my favorites is Jalapeño Pineapple Margarita!
Day 4
If you're not a morning person like me, but looking for a nice workout to wake you up, I recommend the Body Flow Class at the Massanutten Fitness and Rec Center! It's the perfect combination of yoga, pilates, and some aerobic activity.
We drove over to Base Camp and took the scenic chairlift ride to the top of Massanutten Peak. It was a unique experience to be on the lift without skis like last time! Everything was so lush and green too. There are great mountain biking trails in the area so if you want to try it out, you can rent equipment and bikes there. We saw a lot of bikers getting started once late morning hit.
By the afternoon, we were off to our next excursion! This time, it was the Canopy Tour, a 2-hour zip-line and ropes course adventure. I've always wanted to try zip-lining before so this was a really exciting opportunity. The course itself starts out slow so that beginner levels like myself can ease into it, and with the help of instructors, we headed through each exhilarating course! For this excursion, the minimum age is 10 years old and reservations can be made up to 72 hours in advance.
Day 5
Virginia is known for its caves and caverns, so we made sure to set up time for a tour at Grand Caverns in Grottoes, VA. We got there early so we had a private tour and learned a lot as we journeyed through the caverns and took in views of the stalagmites and stalactites!
On our way back from the tour, we stopped at White Oak Lavender Farm, a beautiful country escape that offers wine tastings from The Purple WOLF Vineyard. Many people we talked to beforehand recommended this place and I now understand why! It offers more than your average vineyard. There's also an entire gift shop that has freshly made lavender soaps, candles, aromatherapy sets, and more. Order a wine flight here and sit back and relax while live acoustic music plays. Everyone was very friendly and helpful, and it was a wonderful way to spend our last full day in the area.
Final Thoughts
Massanutten Resort is truly a four-seasons resort, and I can see why people return year after year. There's so much to do in a week, that you'll find yourself planning another trip soon. I look forward to visiting Massanutten again someday!