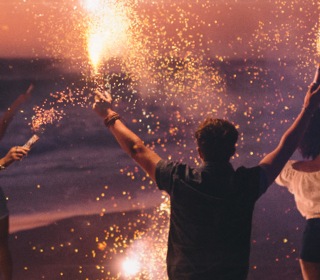 Celebrate your special occasion with family & friends in paradise.
Whether you're planning a destination wedding, family reunion or celebrating a special milestone, if your event requires five units or more, our group reservations team can assist you in booking your getaway into participating adults-only and family friendly all-inclusive resorts located throughout Mexico, Central America and the Caribbean.*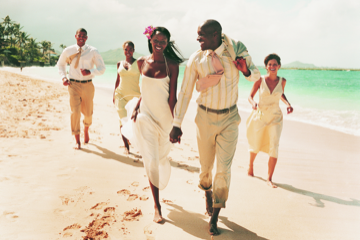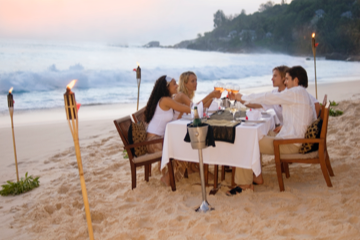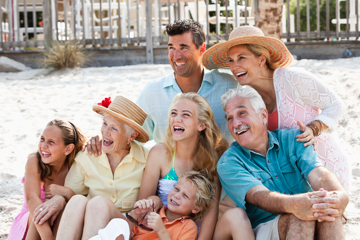 Special Occasions Include:
Weddings & Vow Renewals
Bachelor & Bachelorette Parties
Family Reunions
Birthdays, Anniversaries & Graduations
Holiday Family Gatherings
Participating All-Inclusive Resorts & Destinations:

Destinations Include:
Mexico
Panama
Costa Rica
Dominican Republic
Jamaica
Curaçao
Additional offers or benefits may be available depending on the size of your group and resort or destination chosen.
For more information, contact us online or speak with a group reservations guide at 1.844.367.6416.
TERMS & CONDITIONS:
*Group reservations are available for RCI® subscribing members only. Non-refundable $200USD group reservation fee applies. All-inclusive fees and Exchange fees and/or Extra VacationsSM getaway fees apply. These vacations are limited. Destinations and travel times are subject to availability and confirmed on a first come, first served basis. Offer includes only accommodations and specifically excludes travel costs and other expenses that may be incurred. Taxes, additional fees and charges may apply. A mandatory all-inclusive fee is required be prepaid at or before check-in and, depending on resort and season, may cover meals, drinks, tours, transportation, resort activities, resort amenities, services and facilities. Fees, terms and conditions of packages covered by an all-inclusive fee are determined solely by the resort, and are subject to change at any time. Promotional discounts and offers may not apply to all properties. Other restrictions may apply. Offer void where prohibited by law. All prices are based in U.S. dollars (USD).
Exchange: CST: 2046555-50. Fla. Seller of Travel Reg. No. ST-26552. Nevada Seller of Travel Registration No. 2002-0793. Washington Seller of Travel Reg. No. 602357907. Rental: CST: 2081369-50. Fla. Seller of Travel Reg. No. ST-36515. Nevada Seller of Travel Registration No. 2006–0006. Washington Seller of Travel Reg. No. 602560941. Registration as a seller of travel does not constitute approval by the State of California.
Rental offer and Rental inventory are made available by Resort Rental, LLC (operating as Holiday Rentals, LLC in MD and TX), an Indiana-licensed limited liability company, whose managing broker is Donald J. Killingback.
RCI and related marks are registered trademarks and/or service marks in the United States and internationally. All rights reserved.
Exchange: 9998 North Michigan Road, Carmel, IN 46032
Rental: 14 Sylvan Way, Parsippany, NJ 07054