How do I recover my username or password?
If you can't remember your username or password, don't worry! It's easy to recover it. Just follow these steps:
Step 1:
Visit www.RCI.com.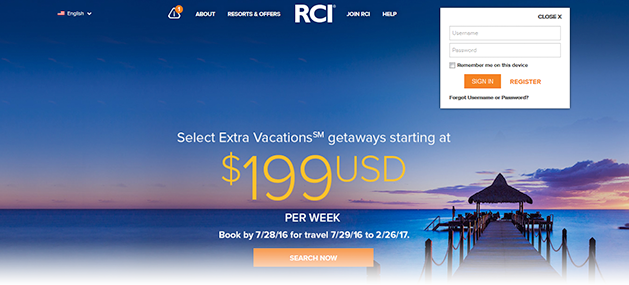 Step 2:
In the white sign-in box at the top right of the screen you'll see Forgot Username or Password? at the very bottom (under the orange SIGN IN button). Click on it to begin.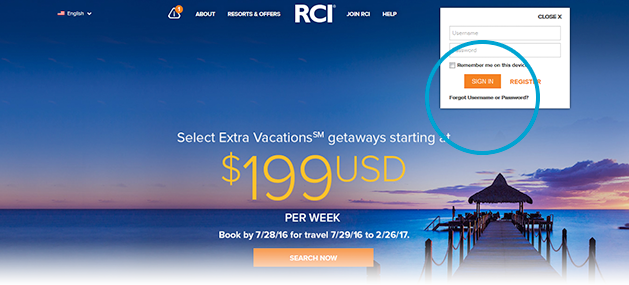 Step 3:
Enter the requested information and click CONTINUE.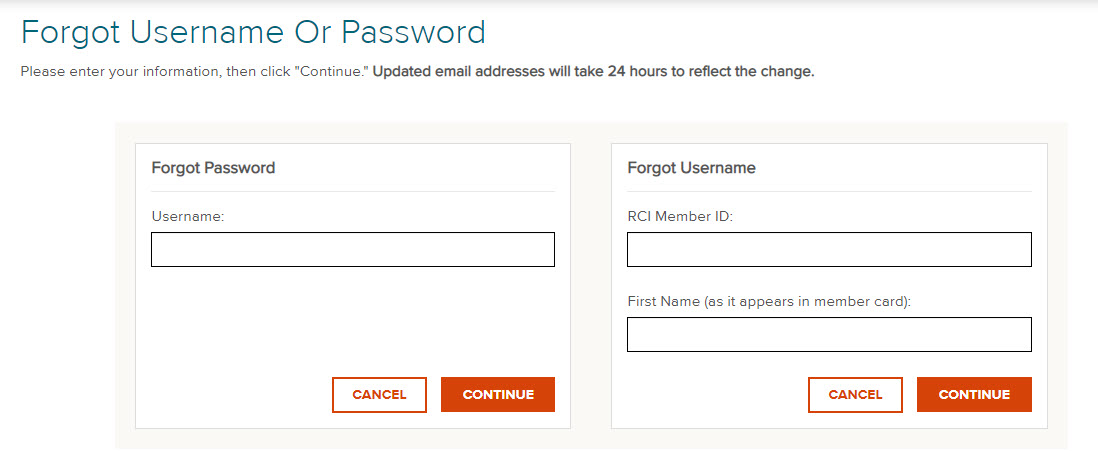 Step 4:
An email will be sent to your inbox with your username or password.
Speak with a Vacation Guide
RCI Weeks®
1.800.338.7777 | 1.317.805.8000
1.800.338.7777
1.317.805.8000
RCI Points®
1.877.968.7476 | 1.317.805.9941
1.877.968.7476
1.317.805.9941
Monday-Friday 8am-8pm
Saturday 8am-5pm
Closed on Sunday; holiday hours vary