Weeks Available to Deposit
Any vacation ownership Weeks eligible to deposit with RCI, which can then be used to book an Exchange vacation.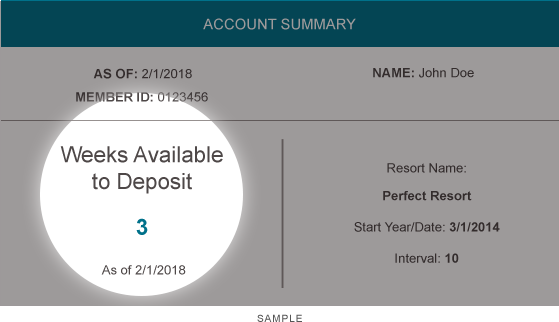 Start Year/Date
The check-in date of the listed vacation ownership Week.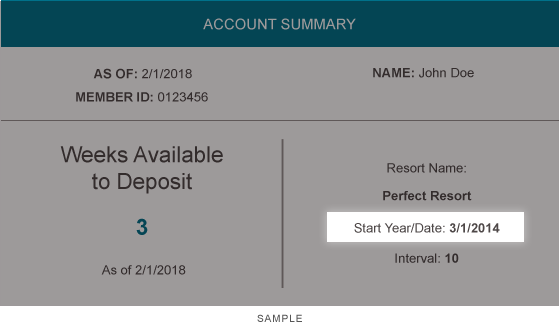 Interval
The specific period of time (week) you own at a resort. Interval(s) for Fixed week owners remain the same for each year. Interval(s) for Floating week owners are assigned by their home resort and may vary each year.